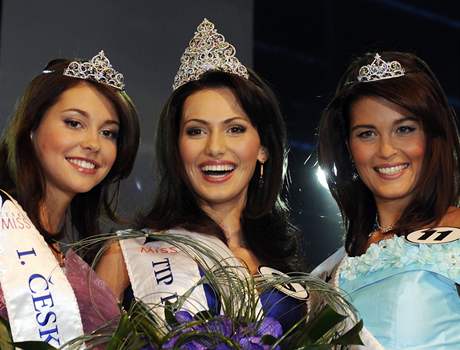 Původně jsem chtěl hlasovat pro Petru Němcovou, leč to mi nebylo umožněno, takže jsem hlasoval pro slečnu č. 8 — Hanu Svobodovou, což je ta vlevo. Nakonec se umístila na krásném druhém místě (ne jako v tom vtipu s Jelcinem).
Jako vítězku divácké soutěže jsem nicméně tipoval slečnu č. 5. (Ty fotky jsou tak hnusně vyhlazený, až mě to sere.)
Překvapil mě moderátor Kramár. Mluvil česky a říkal dobrý vtipy. V tomhle smyslu mě taky příjemně překvapila milá Andrea Kerestešová v tomto videu.
A teď jdem spát.